2014
Coming July 18th, 19th and 20th
the 73nd Revival of "The Old Homestead"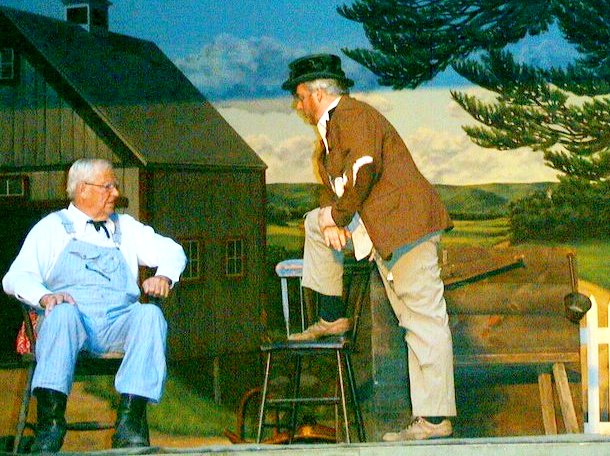 Well it looks like maybe spring is going to come round here after all at"The Old Homestead". It was a tough winter here in Swanzey, well, maybe not so bad as 1888. You remember the year that Town Meeting was postponed, and it took poor George Seaver six hours to get home from the town hall. Why it was perty near five days before he could git back to fetch his team o' horses.
Well I guess it's time to git out and see what has to be done round "The Old Homestead". I want to invite all you neighbors to come on up in July and see us. We should have a handle on it by then. We'll have a place for you to set down a spell. And by gosh we'll take you back to your childhood.
Your President and Uncle Josh,
Lee Dunham
2014 PLAY
Date: July 18, 19 and 20
Curtain Time: 7:30 pm
Band Concert Before at 6:45 pm
Cost: $8.00
Tickets available at the door
or call 603-352-4184
Located on Route 32, right accross from the Town Hall
---
---
Here are the concert listings for this years "Bands at the Bowl" event:
Friday, June 20, 2014Middle Ground
Friday, June 27, 2014Monunent Square Brass
Friday, July 4, 2014 No Concert
Friday, July 11, 2014 Nelson Town Band
Friday, July 25, 2014 Tom Foolery Band
FREE CONCERT
7:00 pm to 8:30 pm
Bownie Sundaes Availble
---
---
Help Needed
There are a lot of people behind the scenes that help put this on, so if you have some time on you hands come mid June why not spend it at the Potash Bowl helping with the production.
Mark your calendar and tell your friends.
Follow The Old Homestead on Facebook. Become a fan!
Rehearsals to Start on June 16th 2014
Auditions for the 2014 revival of "The Old Homestead" will be on June 16th and 17th at 7:00 pm at the Potash Bowl.
Please Help Keep This Swanzey Tradition Alive!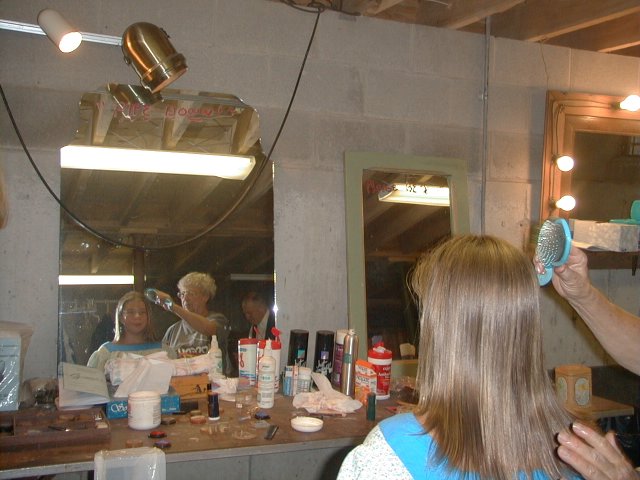 Actors and actresses are needed for the 2014 revival. Think you can't act, we can still use you behind the scenes.
Please call 352-4184 and leave your name and number.
Check back to see the new cast members before they debut on the stage.
This Year at the Potash Bowl
June 20, 2014
Middle Ground
June 27, 2014
Monument Square Brass
July 4, 2014
No Concert
July 11, 2014
The Nelson Town Band
July 25, 2014
Tom Foolery Band
All concerts are free to the public
Refreshments available
Concerts time 7:00 pm to 8:30 pm
The Old Homestead Play
July 18, 19, 20, 2014
Old Home Day
July 19, 2014
Events all around the center of town