2016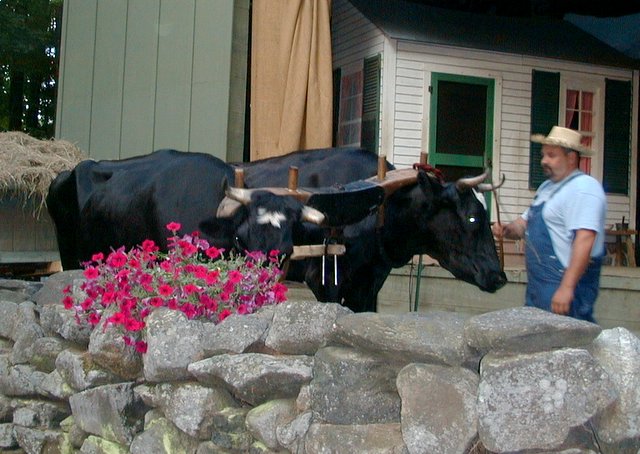 Letter from Uncle Josh
2016 is here! Welcome to the 75th anniversary of the Revival of Denman Thompson's famous play "The Old Homestead". I know those that are good in math will note that it is more than 75 years from 1939 but WW II would sideline the production for several years. July 27, 1939 was the first time that the "The Old Homestead", with two acts set in Swanzey, was actually performed in Swanzey. The reason being there was no place big enough to hold it in town. I have read that special trains were put on when the play was performed in Boston for the people of the area to attend. In 1939 the play saw over 5,000 paid admissions. With the success of the first year "The Old Homestead" play became an annual event, one that would be in my family for all of those years. The revival enjoyed success all the way up to the seventies when the attendance started to drop off. An arson fire that burned down the old stage and some of the properties breathed new life into the production but that new life started to wane as we moved into the 2000's. We then started having our troubles getting enough cast members to cover all the parts. So with all these things adding up together the Board has voted to call this 75th Revival our last consecutive year. So what does that mean? It means we are not planning a 76th revival at this time so please come this year to see Josh and Tildy, Cy and Seth, Eb and Rickety and all the cast we have grown to know and love. Now if there is an effort for enough people to come on and get involved, who knows we may be back. So I hope to see all of you there, it has been a long ride.
Your President and Uncle Josh,
Lee Dunham
2016 PLAY
Date: July 15 and 16
Rain Date: July 17
Curtain Time: 7:30 pm
Band Concert Before at 6:45 pm
Cost: Donation
call 603-352-4184 for information
Located on Route 32, right accross from the Town Hall
---
---
Here are the concert listings for this years "Bands at the Bowl" event:
Friday, June 17, 2016 Nelson Town Band
Friday, June 24, 2016 Monument Square Brass
Friday, July 1, 2016 Cindy Duchin and HigherGround
Friday, July 8, 2016 Pulse
Friday, July 22, 2016 Tom Foolery Band
FREE CONCERT
7:00 pm to 8:30 pm
Brownie Sundaes for sale
---
---
Help Needed
There are a lot of people behind the scenes that help put this on, so if you have some time on your hands come mid June why not spend it at the Potash Bowl helping with the production.
Mark your calendar and tell your friends.
Follow The Old Homestead on Facebook. Become a fan!
Stage Opening
Saturday, June 11, 2016 at 9:00 am at the Potash Bowl
Please come and help us get things ready for rehearsals. We have several large items to move off the stage.
Anyone interesting in acting in the play this is the time to show up or give a call to 603-352-4184
Rehearsals to Start on June 13th 2016
Auditions for the 2016 revival of "The Old Homestead" will be on June 13th and 14th at 7:00 pm at the Potash Bowl.
Please Help Keep This Swanzey Tradition Alive!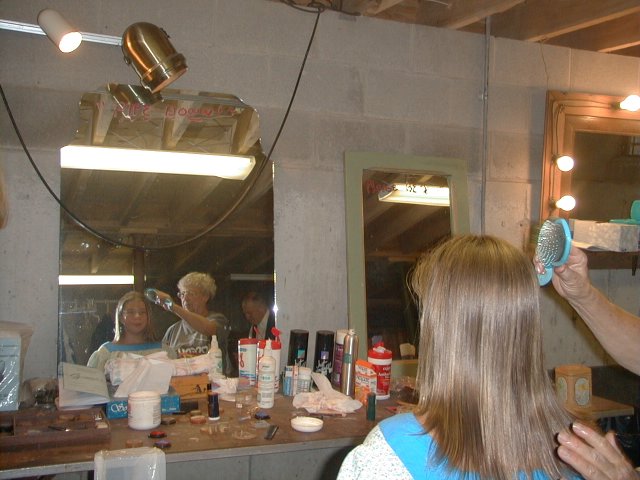 Actors and actresses are needed for the 2016 revival. Think you can't act, we can still use you behind the scenes.
Please call 352-4184 and leave your name and number.
Check back to see the new cast members before they debut on the stage.
This Year at the Potash Bowl
June 17, 2016
Nelson Town Band
June 24, 2016
Monument Square Brass
July 1, 2016
Cindy Duchin and HigherGround
July 8, 2016
Pulse
July 22, 2016
Tom Foolery Band
All concerts are free to the public
Refreshments available
Concerts time 7:00 pm to 8:30 pm
The Old Homestead Play
July 15 and 16, 2016
Rain Date
July 17, 2016
Old Home Day
July 16, 2016
Events all around the center of town