Make your plans to see
The 72nd Revival of "The Old Homestead"
July 19, 20 and 21, 2013
Performance Starts at 7:30 pm
Band Concert 45 Minutes Before Curtain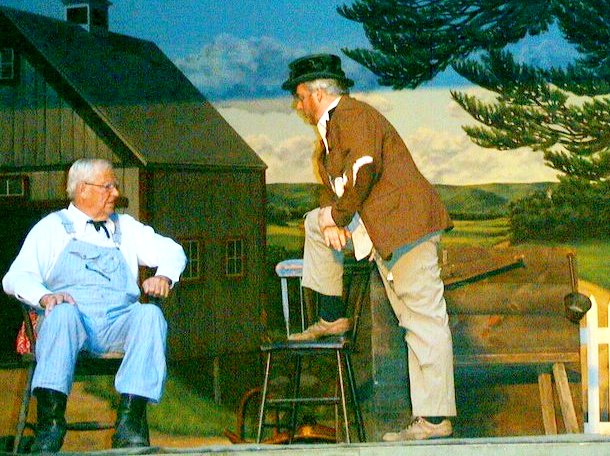 Spring is just around the corner and we are starting to get things rolling for the 2013 Revival of Denman Thompson's celebrated play "The Old Homestead". We have been working hard to get the lineup of bands for the summer concert series and think that this will be a great year for "Bands at the Bowl".
We will be starting this year off June 21st with Hot Mustard Bluegrass Band, a great local traditional bluegrass band. June 28th the Nelson Town band will take the stage. On July 5th 20th Century Pops will be on stage. And to round out the summer concert series will be the Tom Foolery Band. So mark your calanders for the four outstanding Friday night concerts at the Potash Bowl starting Friday, June 21st. Concerts start at 7:00 pm and are free to the public.
---
---
There are a lot of people behind the scenes that help put this on, so if you have some time on you hands come mid June why not spend it at the Potash Bowl helping with the production.
Mark your calendar and tell your friends.
Follow The Old Homestead on Facebook. Become a fan!
Rehearsals to Start on June 17th 2013
Auditions for the 2013 revival of "The Old Homestead" will be on June 17th and 18th at 7:00 pm at the Potash Bowl.
Please Help Keep This Swanzey Tradition Alive!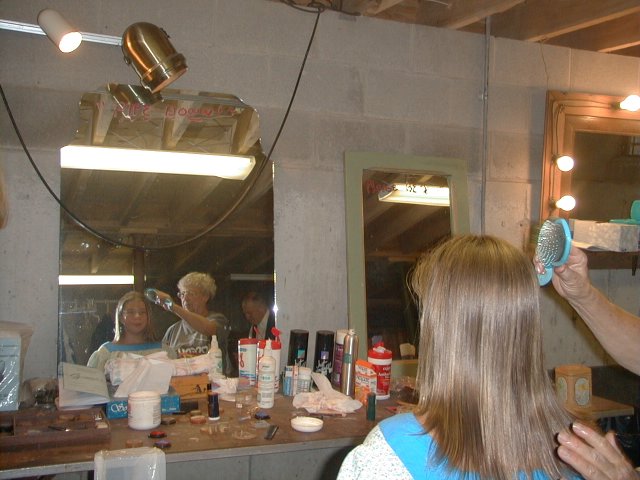 Actors and actresses are needed for the 2013 revival. Think you can't act, we can still use you behind the scenes.
Please call 352-4184 and leave your name and number.
Check back to see the new cast members before they debut on the stage.
This Year at the Potash Bowl
June 21, 2013
Hot Mustard Bluegrass Band
June 28, 2013
The Nelson Town Band
July 5, 2013
20th Century Pops
July 12, 2013
Tom Foolery Band
All concerts are free to the public
Refreshments available
Concerts time 7:00 pm to 8:30 pm
The Old Homestead Play
July 19, 20, 21, 2013
Old Home Day
July 20, 2013
Events all around the center of town